Range: 200µA, 2mA, 20mA, 200mA, 2A
Resolution: <20ppm FSR
Accuracy: 0.01% FSR
Noise: 0.002% FSR
Temperature Coefficient: 0.002% FSR over 23 ±5°C
Range: 250mV, 5V
Resolution: 1µV
Accuracy: 100µV (<250mV), 200µV (>250mV)
Noise: 100µV
Temperature Coefficient: 0.002% FSR over 23 ±5°C
Resolution: <20ppm
Accuracy: 0.005% FSR
Noise: 0.002% FSR
Temperature Coefficient: 0.002% FSR over 23 ±5°C
Resolution: <50nV on 0V-0.25V, 1µV on 0.25V-5V
Accuracy: 100µV (<250mV), 200µV (>250mV)
Noise: 100µV
Temperature Coefficient: 0.002% FSR over 23 ±5°C
Resolution: 10ms
Measurement Frequency: 6Hz
Accuracy: 2ppm
INTEGRATED RTD TEMPERATURE SENSING
Resolution: ±0.01°C
Accuracy: ±0.5°C
Noise: ±0.05°C
TECHNICAL CONSIDERATIONS*
Dimensions WxHxD (In): 19" x 5" x 24"
Rack Space (U): 3U
Weight (lbs): 28
Number of Test Channels: 8
ench and Rack Mountable?: Yes
Power Draw (VA): 320VA
Voltage: 120VAC-230VAC 50Hz or 60Hz
Minimum Discharge Voltage: 0.005V
Required Lab Temperature
Range: 18°C – 28°C
Required Lab Temperature
Stability: ±1°C
*Specifications calculated based on theoretical electronic values in a controlled calibration lab setting using precision resistor elements, not live cells. Under certain test conditions, some measurements on the 1-2A range may suffer up to 200ppm error due to heating effects. For best performance, we recommend pairing Channel Modules with NOVONIX Thermal Chambers, which are specifically designed to provide the temperature stability required for UHPC experiments.
Discover the UHPC 10A and 20A Channel Modules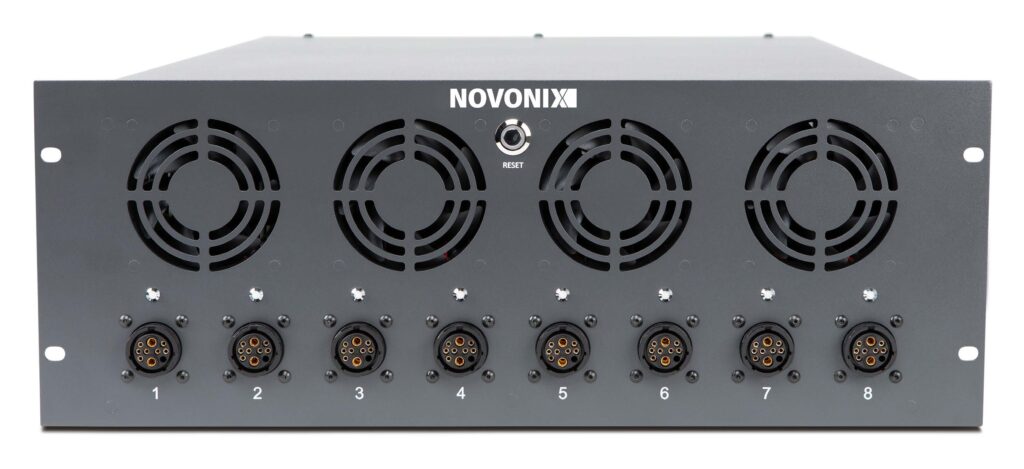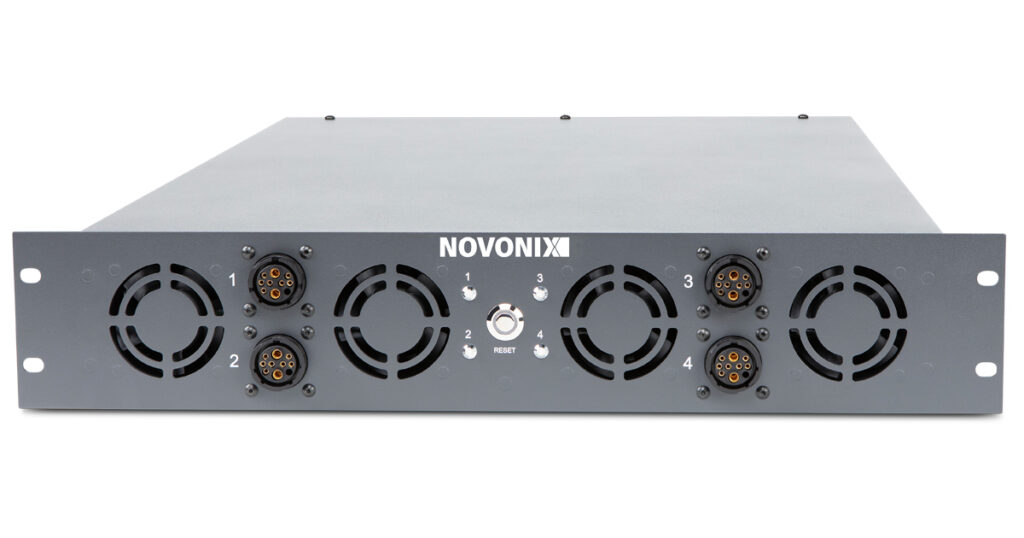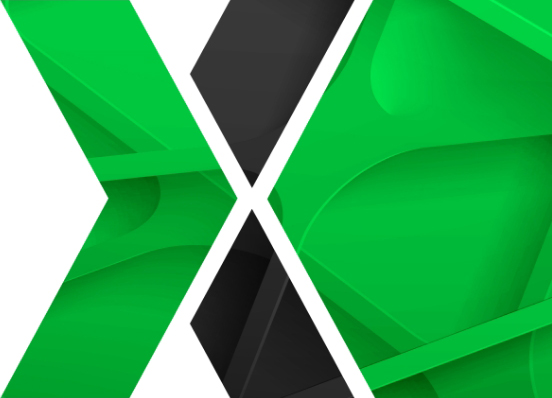 We're providing revolutionary clean energy solutions to the battery industry. Discover how we can help you by contacting us today.